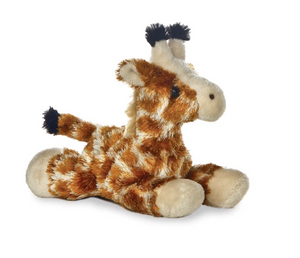 Gigi the Giraffe has the cutest little tufts of black fur on the tips of her horns and tail. Flopped out to a length of 8 inches, Gigi is ready for your to pet her long fur.
Measures 8 inches long.
Match with other Giraffe items for the perfect gift ensemble!